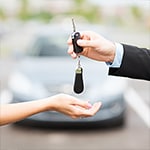 What makes you want to buy a particular used car? Likely, you already know your routine driving schedule and destinations. So, it makes sense to purchase a vehicle that suits those daily commutes. Another wise step involves buying a used car that doesn't come with unnecessary costs. Why find yourself suffering through high monthly payments? Who wants to pay extra for continual maintenance?
Thinking through a used car purchase improves the chances of being happy with the experience. Little things such as reviewing the owner's history and an available car report could better guide your decision.
Researching various quality and reliability reports further increases the chances of getting the best car. In addition to price, reliability factors high on most buyers' priority lists. Make sure you know how reliable the car turns is based on reputation and reviews.
And then there's the test drive in Lakewood. A test drive tells the tale, and Lakewood Happy Motors wants to help you purchase a top-quality used car.